Vine successor debuted, Jira upgrades, a kitty fitness tracker, and more top news | Product Perspectives #8
It's Monday again! You're a busy Product Person, still shaking off the weekend. We get it! So here's a few morsels of news from the product world to start you off on the right foot.
Vine Returns for a Second Byte
Despite its popularity in 2017, video hosting service Vine was shut down by Twitter, disappointing millions of users. Although it was well-loved and hosted viral content still quoted by millennials today, it just wasn't profitable enough to be sustainable.
Now co-founder, Dom Hofmann, has released Byte; a successor to Vine which is not affiliated with Twitter. Similar to Vine, users will be able to upload six-second videos. While long-form video content which can be found on YouTube, Facebook, and Instagram is proving to be popular, users in 2015 loved the challenge of creating worthy content in only 6 seconds.
What will supposedly give Byte the advantage over its competitor TikTok, is its creator-centric approach. One of the main focuses of the app is to help creators monetize their content from the start. Similar to YouTube's creator system, users will be able to earn ad-share from their content, a feature that is missing from both TikTok and Snapchat.
Upon launch, the app already had a community, who were given invite-only access to the beta before launch. During the beta-testing phase, Hoffman was dedicated to bridging the gap between those who build products and those who use them. "It's always a bummer when the people behind online services and the people that actually use them are disconnected from one another, so we're trying out these forums to see if we can do a better job at that," he wrote on the Byte community forum.
Google Redesigns its Search Redesign
Described as user-hostile by TechCrunch only last week, Google rolled out a redesign of its search results which made ads almost indistinguishable from organic results.
The new layout received plenty of pushback online, as genuine ads only had a small 'Ad' next to the URL, which can be easy to miss for someone searching in a hurry. Users found themselves clicking on ads rather than the organic results they came for.
Even Senator Mark Warner got involved, telling The Washington Post, "This is yet another example of a platform exploiting its bottleneck power for commercial gain, to the detriment of both consumers and also small businesses." While it's good business for Google if their ads receive more clicks, users are becoming more and more savvy when it comes to recognizing dark patterns. It should come as no surprise that the change has been criticized.
However, the company has backtracked pretty quickly, stating that the redesign was supposed to have the exact opposite effect. Thanks to the feedback, Google announced that they would continue to test via their SearchLiaison Twitter account.
Google will have to find a balance between a design that helps it achieve its business goals, and provide value for advertisers, while maintaining value and integrity for the average user.
New Jira Upgrades Revealed
For those of you who use Atlassian's Jira – you're in for an update.
Matt Ryall, Head of Product for Jira, told TechCrunch that the standout feature of the release is the integration with Confluence, a collaborative workspace for business.
The upgrade will also include new filters, hierarchy levels, and progress bars which show you the overall progress of every roadmap item. Essentially you'll have a live view of your roadmap, updated in real-time as your development teams work on the project. The UI has also undergone some changes based on user feedback.
You might also be interested in: A Curated List of Tools and Software for Product Managers in 2020
The Fitbit Your Cat Needs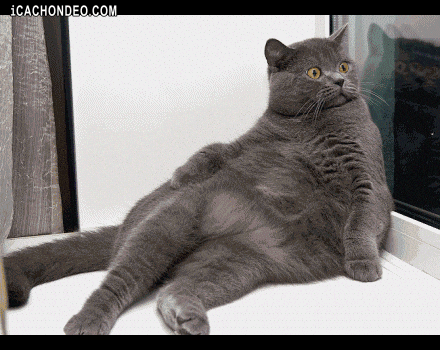 It wouldn't be a year on Earth without another crazy pet product. And 2020 has already delivered!
The PurrSong Pendant is a fitness tracker for cats, letting owners track their fluffy feline friends sleep, and create a digital record of their routine.
While it may sound strange to some, the idea behind the product is that it can be very difficult to tell when your cat is sick. If you notice a drastic change in their routine via the tracker, you'll be able to get them veterinary attention that much sooner.
The device functions in the same way as a human-size fitness tracker, by connecting with the pet owner's phone via Bluetooth. While not currently available, PurrSong are hoping to sell their trackers for about $100.
The PurrSong tracker is also designed to be used alongside the LavvieBot S smart litter box, which was unveiled at CES 2019. The LavvieBot tracks your cats' weight and how often they use the box, giving you a well-rounded overview of your cat's health.
What was the wildest thing you saw at CES 2020? We want to know! Tweet us @ProductSchool.