Community Update on COVID-19 | Resources and Resilience
We're sure that all of you, if not directly affected by coronavirus, have experienced disruption to your day-to-day lives. Whether you're living in lockdown or just trying to practice social distancing.
It feels like life is grinding to a halt…but it's not! We want to make sure your Product Management journey can overcome this roadblock. In the coming weeks, we all need to show some serious grit. There's a whole world of Product waiting for you once these troubled times have passed. And we've got plenty to keep you busy in the meantime…
Join an Online Event
Last week we decided to take action and make sure we were fully prioritizing the health and safety of our global community. With many locations putting new rules in place around events and large gatherings, we moved our in-person local events online.
You can access talks by Product veterans from Google, Adobe, Facebook, Amazon, TripAdvisor, LinkedIn, Tesla, Masterclass, and hundreds more. And the best part is, they're all completely free. Even when staying home you can have a packed out Product Calendar! Check them out here.
We also run exclusive Ask Me Anything sessions with top PMs in our Slack and Reddit communities, so you can chat with experts and get your burning questions answered.
Read a Great Book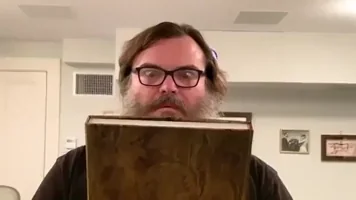 Is there any better way to pass the time and simultaneously cram your head full of knowledge, than reading a good book?
If you prefer something a bit lighter, you can also check out our report on The Future of Product Management, and find out what experts predict is coming for our industry.
Get Certified
In response to the crisis, we've opened more online cohorts than ever before, to make sure you get the training you want from the safety of your own home.
You'll still get the same quality information from a dedicated instructor as before, but you won't need to move from your couch!
We've also moved our existing campus cohorts to our online campus, to ensure the safety of each and every one of our students.
Watch Hours of Expert Talks
We'd love to have all of you at our talks, but with hundreds of thousands of you, that's just not possible! Luckily, we upload all of our talks to our YouTube channel so you don't have to miss a moment!
Here are some highlights to get you started:
Keep Networking
While many of us will spend the coming months talking to our family and friends, sometimes you do need a break to talk shop! If Product is your passion, you can still surround yourself with likeminded people, even from home!
Start out by joining our Slack community where we host weekly AMA sessions with top Product experts, and have dedicated channels for networking, job hunting, and getting feedback and advice.
We've also started running Global Networking Hours for Product Managers, where you and 19 others will have the opportunity to get to know each other in a more cosy setting and make stronger connections.
We also have spaces on Reddit and Quora, where you can get your questions answered by our thousands-strong community of Product people.
Listen to Your New Favorite Podcast
Who doesn't love a good podcast? You can get all the insights while doing laundry, cleaning the house, building a giant Lego replica of Hogwarts, or laying on the couch staring at the ceiling…whatever your quarantine routine may be!
Imagine if you could sit down and chat with the people who have your dream job. What would you ask them? If you want to know how to land that gig, what different paths to product look like, and what insights these leaders have for you, then check out The Product Podcast.
You can also listen to our best talks from Product experts across our global community.
We're All In This Together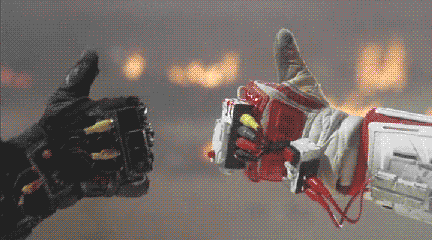 Tips from the Product School team
While we're making your Product Management journey our priority, we all need to make our health, safety, and sanity a priority too! The coronavirus pandemic isn't just affecting the working world, and it's important to keep your mind and body going as well.
We asked around our (now virtual) office, for our team's tips for getting through the COVID-19 crisis safely, and happily.
A note from Carlos, Product School CEO
No one can see into the future, but even in this time of crisis we know that it is bright. When a community comes together, we learn more from each other than we ever thought possible. It's a time to help each other, treat our neighbours with kindness, and try to focus on what good we can do.
Product Management is pandemic-proof. People will always need products, and people to build those products. So even in this period of great uncertainty, be safe in the knowledge that this is not the end of your Product journey.
Stay safe, stay healthy, and stay strong. We're with you throughout it all, and look forward to seeing your successes on the other side.