Zoom's security issues, boost for Quibi, charitable new Uber Eats feature, and more top news | Product Perspectives #18
CEO Responds to Zoom's Security Issues
Many of us in the tech world (or any office-based world!) are familiar with Zoom. A staple for remote teams and freelancers alike, the platform recently experienced a huge boom as it was shot into the public consciousness. Now many of us in lockdown use to it connect with loved ones, attend online fitness classes, have remote birthday parties, and of course…keep working!
A relatively new phenomenon has emerged, labelled 'Zoombombing,' where unwanted guests will invade a meeting. The attacks are becoming increasingly concerning and more and more children use the platform to connect with their teachers and schoolmates.
Zoom's CEO, Eric Yuan, has commented on recent security fears surrounding the conference-call platform. He told the Wallstreet Journal that the company felt the obligation to regain user's trust and that he "really messed up" as CEO.
The company has responded by pushing back the release of new features in order to focus on tightening up security measures. They are working with the City of New York to bring Zoom back into the virtual classroom, after it was banned by the Department of Education.
Their fear is that among the chaos, users will turn to their competitor, Microsoft Teams. Facebook Messenger has also launched a new desktop app for video calling after seeing an increase in users.
You might also be interested in: Can You Work Remotely as a Product Manager?
Quibi Goes Mobile-Only
Streaming services are in high-demand, now more than ever. When Quibi launched a few months ago, it's main unique selling point in a very crowded market was that it featured 'quick bites' of content rather than long episodes and epic movies.
It also featured some unique IPs including a Judge Judy-style show starring Chrissy Teagan. Viewers also get new original lighthouse movies starring Sophie Turner and Liam Hemsworth, among other big names.
Tech geeks will be happy to learn that the technology holds up to the hype. The aspect ratio of the shows switches flawlessly between landscape and portrait, allowing you to hold your phone whichever way you prefer when viewing.
The mobile-only gamble certainly comes at an interesting time. While the format would be perfect for commuters who are stuck on trains twice a day, many city workers are now working from home. Will not being able to stream to a bigger screen be considered a drawback? Or will the brand new content be a breath of fresh air as many enter their fourth, fifth, and sixth weeks of isolation? Only time will tell…which a lot of us have plenty of!
Want to know how we're handling the crisis? Head to our Community Update.
New Uber Feature Provides Restaurant Relief
Uber Eats has announced that it will add a new feature; a button which allows users to donate money to their favorite restaurants. Catering, hospitality and tourism are some of the industries hit hardest by lockdowns across the world.
You might also be interested in: Transitioning to Product with Uber Eats Product Strategist
While governments are scrambling to provide relief to small businesses, Uber Eats' feature will contribute to the Restaurant Employee Relief Fund. The company has announced that it will also match all donations up to $3 million, on top of a $2 million donation of their own.
Uber Eats has also temporarily waived their fees in a bid to boost business and support independent restaurants who are now relying on delivery services for sales. They are also delivering over 300,000 free meals to healthcare workers amid the crisis.
Know of any other companies with just causes? Let us know on Twitter so we can celebrate them together!
An Easier Way to Say No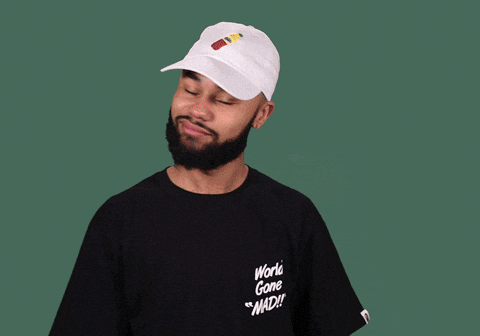 In Product Management sometimes we have to say no. No to a shifting deadline, no to a new feature…
If this is something you also struggle with, you have have seen something which popped up on Product Hunt today. Starter Story have released a series of templates which can be integrated with Gmail.
The templates comes from a variety of sources and help you turn down offers, reject proposals, and shut down cold-emails.
Our tips for saying no?
Try to rephrase. 'Not now' or 'Maybe in V2' is easier to swallow.
Explain your reasoning. Show that it was a thought-through decision.
Be open to follow ups. Offer to revisit the idea in a few weeks/months.
Need more info? Check out this great talk from Echo360's Senior PM: