Best Product Conferences in 2020
Who doesn't love a product conference? The knowledge, the networking…! Thanks to the shift to online learning, virtual conferences are also picking up traction, giving even those living in the most rural of areas an opportunity to connect.
Want to know when/where the best product management conferences of 2020 are? We've got you covered.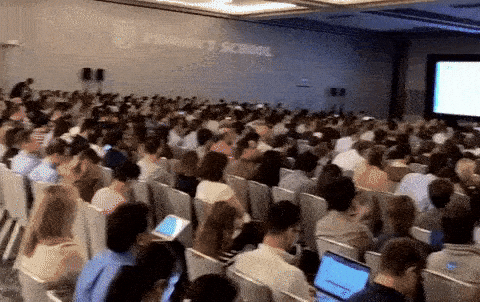 Editor's note: The dates and venues of these events may be subject to change. Please follow local public health advice.
Virtual Product Conferences
Connect from everywhere with an online product management conference. Our tips for a great virtual conference experience?
RSVP in advance, even if the ticket is free, and add it to your calendar
Keep a notebook handy, just like a real conference
Sit in a real chair, not in bed or slouched on the sofa. This will help you feel alert
Connect with other attendees on social media, and share content using the official event hashtag (eg, #ProductCon)
Write a summary with your key takeaways on LinkedIn or Medium. Not only will this raise your profile, it'll be a good exercise to solidify your learning
ProductCon
May 27, 2020
This is the first time we're bringing #ProductCon completely online! You can get all the same expert teachings from the comfort of your own home.
Learn the inside scoop about all things product from leaders at Netflix, PayPal, Heap, Miro, and more. We've also got Dan Olsen, author of the best-selling Lean Product Playbook.
Here's a sneak peak from our February conference in London:
If you're looking for a more personalized experience and in-depth training, we're also bringing our awesome VIP workshops online. You'll get an exclusive blend of networking, technique development, and strategy recommendations taught by top product leaders in the industry.
ProductCraft by Pendo
May 7, 2020
Billed as a more elevated conversation around product, ProductCraft by Pendo is free to attend, featuring speakers from Box, Owl Labs, 15Five, and Coursera. In this new online format, you'll also have the opportunity to network with other attendees.
The Remote Product Manager
May 14, 2020
Nobody was prepared for this sudden shift to remote work. As a product manager or leader, you've had to adapt quickly. Suddenly, your team isn't in the same building, your habits need to change and so does your strategy. How can you stay sane and productive with so much uncertainty? How can you effectively lead and communicate with your remote team?
Women in Product
Date TBD
Originally set to take place in the USA in September, Women in Product is moving online. While the details have yet to be released, Women in Product is always a safe bet! They consistently produce incredible events and the community is vibrant and supportive.
Keep updated on the details here
Leading the Product
1st week in September, 2020
Australia's favorite product conference is going online! Specifically designed to be of interest to Product Managers, Product Owners, Product Marketers, or the 'simply Product-curious.' As the event is usually focused on community building, there will surely be some innovative ways to connect with attendees online.
USA Product Conferences
Front
November 10-13, 2020 | Salt Lake City, Utah
Front is an ideal event for UX designers and Product Managers, featuring real world, from-the-trenches case studies. It's four days of learning and growth, providing answers to deep organizational questions and insights into how to validate and solve the right problems in the right way.
While originally set to take place earlier this year, this Salt Lake City conference has been postponed for November.
Product Management & Innovation 2020
June 2-3, 2020 | San Francisco, CA
Coming to San Francisco in June, Product Management & Innovation is coming back for its 12th year. This year's event will explore Product Management and Innovation through the lens of experience, design thinking, and advanced technologies.
Better Product Conference by Innovatemap
September 30, 2020 | Indianapolis, IN
Product people of all types, not just Product Managers, are welcome here. As well as learning from brilliant product speakers across marketing, design, and product, you'll have the opportunity to network with your peers.
Europe Product Conferences
Product World Forum
November 4, 2020 | London, UK
Product World Forum is coming to London at the end of the year. Learn about everything from UX essentials, to being an Internet of Things Product Manager, and rapid iteration. Featuring speakers from Vodafone, Barclay's, The Economist, ITV, Amazon, and more.
Product Management Festival
November 11-12, 2020 | Zurich, CH
If you're a Europe-based product leader, the call for speakers at the 2020 Product Management Festival is still open! If you're thinking of attending, expect great talks from companies like Google, Instagram, Twitter, and Amazon.
From Business to Buttons 2021
May 7, 2021 | Stockholm, SE
As a Product Manager, you don't need to know everything about UX…but having a good dose of UX knowledge does help! From Business to Buttons is a great way to network with UX professionals and learn more about design sprints.
Asia Product Conferences
Product Management Festival (Singapore)
June 29-30 | Singapore, SG
Expect some amazing speakers companies like Shopify, LinkedIn, Atlassian, and Netflix, and keep an eye out for the official line up!
Product-Led Summit
August 5-6 2020 | Singapore, SG
Product-Led Summit is a two-day event coming to Singapore in August. With no focus on one specific aspect of Product, you'll have the chance to learn about gamification, experimentation, launch, design, and much more.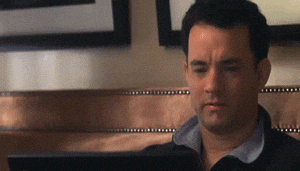 And that's our list! In the meantime if you're looking for some new events, we're hosting online product management webinars every day of the week.
Know of any other great events? Let us know on Twitter!