Microsoft backs Indian startups, Alexa integrated with children's toys, and more top news | Product Perspectives #12
The First Alexa Toy Is Nearly Here
Children are naturally fascinated by Alexa, but parents are understandably concerned about how much access to the internet they give their children.
Bridging the gap between internet and playtime, toymaker KidKraft debuted a new toy. The Alexa 2-in-1 Kitchen and Market was revealed at the New York Toy Fair earlier this month.
The set simulates a kitchen on one side, and a market on the other. The design is modern, but still has a childlike fairytale feel to it. The perfect balance for today's tech-savvy youth.
Accessories are loaded with RFID chips and the kitchen is covered in sensors to help the toy interact with Alexa. Children can swipe different recipe cards, and Alexa will prompt them to go shopping on the market side, or teach them how to cook on the other side.
Parents will need to supply their own Alexa device, and download the newly developed skill. Without Alexa, the set still makes all of the fun noises, but playtime will be less guided.
While not yet available to consumers, as the demo was only a prototype, when it hits the shelves parents can expect to pay $300.
You might also be interested in: What Are Voice User Interfaces by Amazon Alexa Senior PM
Are Apple Developing Over-Ear Headphones?
It seems that after the worldwide success of its AirPods, Apple are looking to bring us over-ear headphones.
This isn't news to any tech/Apple fanatics, as reports of Apple headphones have been circulating pretty regularly over the past few years. But new information from Target employees suggests that they may actually be on their way.
So what do we know about the first Apple-branded headphones so far?
We know that they're allegedly in Target's system, retailing at $399. While more expensive than AirPods, that's a competitive price for similar products from Bose and Apple-owned Beats.
You might also be interested in: How to Get a Product Management Job at Apple
The Most Important Product of 2020
Microsoft have made some incredible, history-making contributions to tech. And now they're working on something that could also help to steer the course of history.
After the 2016 cyberattacks which targeted the US presidential election, the tech industry took on the task of preventing further meddling.
We all know about the steps that social media sites are taking to stem the tide of misinformation and hate speech, such as Twitter's voter suppression reporting feature. But what about the voting machines themselves?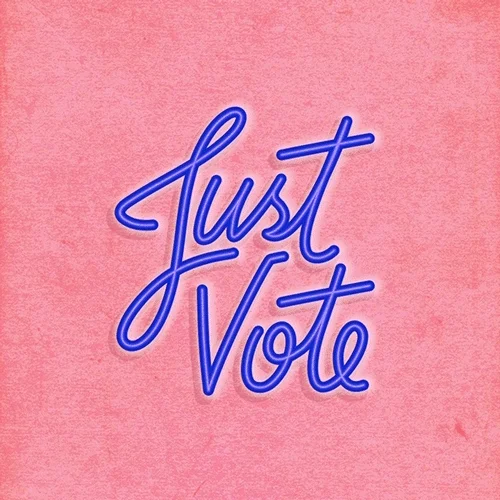 While technology is a wonderful thing, it presents unique challenges when it comes to security. Mixing technology and voting almost sounds like a recipe for disaster. It was a dev problem with a new app which caused so many problems for the recent Iowa caucus.
Microsoft is tackling the challenge with new tech, ElectionGuard.
ElectionGuard is a new voting machine infrastructure, designed to work alongside paper ballots rather than replacing them. Instead of working like traditional cybersecurity, it doesn't promise to prevent all hacks, it promises to make successful hacks very obvious. Which would render the hackers efforts redundant.
"This is not a system that cannot be hacked by an adversary. it is a system that is pointless for an adversary to hack…Even if they can figure out a way to somehow influence that or change that, it would be detected by the system, and you can go to the paper ballots and do a hand count if you needed to."

Tom Burt, Corporate Vice President for Customer Security and Trust at Microsoft
It's an ambitious project, and the team at Microsoft are aiming for a gentle rollout. This means that the tech won't be used for any major 2020 voting events, but we could start to see its introduction in 2021.
For more on this story, check out CNET's full coverage.
Turn Yourself Into Your Favorite GIF
Plenty of stories have circulated in recent years on society's collective fear of deepfake technology. The implications of its misuse are understandably worrying.
But, like all things tech, there's always a lighter side.
Familiar, which launched last week on ProductHunt and won #2 Product of the Week, lets you swap your face into any GIF.
Many of us use GIFs to express ourselves, make our friends laugh, and shamelessly add a bit of humour to our online content…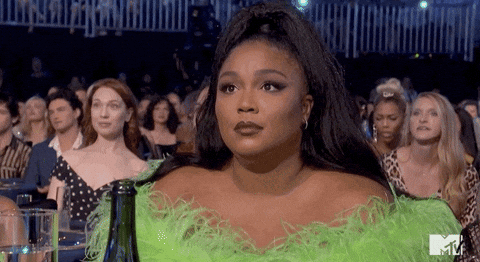 …(guilty as charged) and this app promises to take that to the next level.
Fancy giving it a try? Send us your creations on Twitter! @ProductSchool
Indian Startups Supported by Microsoft
This week Microsoft launched a new initiative, called 100X100X100, aimed at B2B SaaS startups in India.
A recent explosion of Indian talent and promising young companies convinced Microsoft to invest in this future talent. Microsoft have already carved out space in the Indian startup world by running Microsoft for Startups which gives emerging B2B startups access to key resources.
According to TechCrunch, the new program will give participants "access to prospective customers at Microsoft industry and customer events. Participants also get access to Microsoft's technology platform, and guidance in fine tuning their business and expansion models."
The President of Microsoft India, Anant Maheshwari, said;
"This initiative will help build scale and create amazing opportunities for startups. Businesses can now fast-track their digital journeys through easy adoption of enterprise-grade solutions,"
Are you an established or aspiring Product Person in India? We have free weekly events in Bangalore, Chennai, Gurgaon, Hyderabad, Mumbai, and New Delhi. Come along!