Apple and Google's Trace Tech Collaboration, SpaceX New Prototype, and more top news | Product Perspectives #19
Pangea.app Raises $400K
Pangea.app, a Rhode Island based startup, links remote college freelancers with businesses. Businesses benefit from having students complete projects like blog posts, graphic design, and website building. Students benefit from getting paid resume-building work while still studying. It's a win-win!
In the wake of COVID-19, work from home jobs for freelancers are in high demand, especially for graduates who were planning to start their careers this summer. Students from 250 schools are currently using the platform, with 60 of those joining in the last few weeks.
Despite being in Providence, rather than any of the major tech hubs, Pangea.app has raised a $400,000 pre-seed round from PJC and Underdog Labs.
A capital boost at such an opportune time for businesses in the remote-work world could see great things for Pangea.app. The company has stated that they'll work to break-even before moving on to the next phase for the businesses.
You might also be interested in: The Difference Between Startup PMs & Big Corporation PMs
Google and Apple to Implement Tracking Tech
In what could be a historic tech move, Apple and Google are teaming up to create a smartphone platform which would use trace tech to track the spread of COVID-19.
Sound terrifying? Only a little!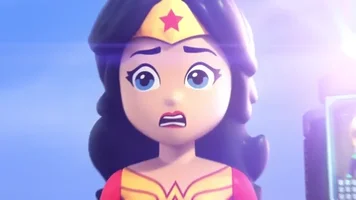 But reassuringly, both companies have placed a heavy emphasis on user consent. Users on both iOS and Android will have to opt in.
Here's how it works.
When two phone users meet, their devices exchange 'anonymous identifier beacons' to keep track of who they've come into contact with. The beacons are transmitted via Bluetooth, and change frequently. This information is only stored in the device, and is not visible to the user.
The devices won't be able to swap and identifying information about the users like names and locations. They will only exchange anonymous rolling proximity identifiers.
If one of the users is positively diagnosed with COVID-19, they can voluntarily upload their beacons to the platform. This information is only stored for 14 days.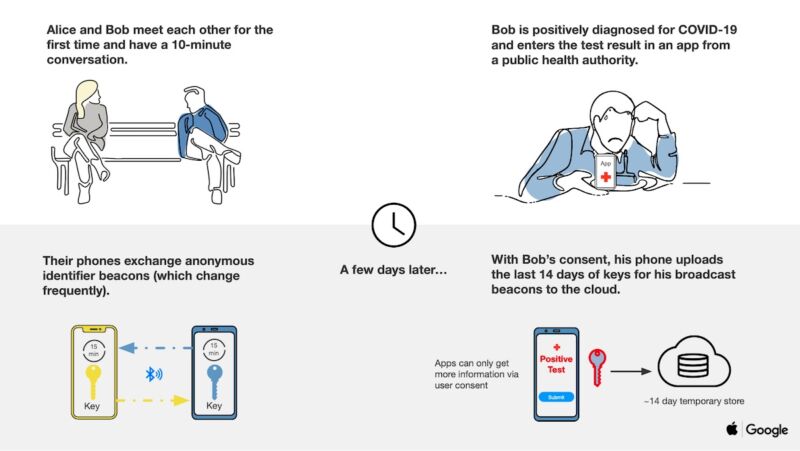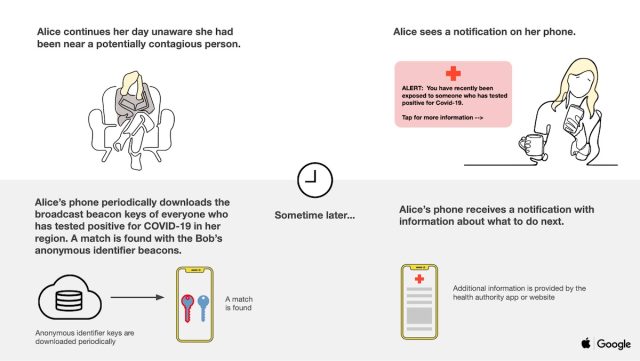 Naturally, some security concerns have been raised, as the ability for two massive companies to track the movements and interactions of billions of people sounds a little…Orwellian. But both companies have assured users that the technology will only be used by public health authorities during pandemic scenarios.
Jennifer Granick, surveillance and security counsel for the American Civil Liberties Union said, "To their credit, Apple and Google have announced an approach that appears to mitigate the worst privacy and centralization risks, but there is still room for improvement…We will remain vigilant moving forward to make sure any contact tracing app remains voluntary and decentralized, and used only for public health purposes and only for the duration of this pandemic." (Read the full statement here.)
You might also be interested in: How to Get a Product Management Job at Apple
SpaceX Hustle for New Prototype
There's plenty that Product Managers can learn from SpaceX, and one of them is to get back up when you fail!
SpaceX hit the headlines last week when Starship prototype SN3 collapsed during a pressure test. Elon Musk put it down to a calculation error, and the company was quick to show off progress on the SN4.
In Boca Chica, the Starship SN4 is undergoing full stacking operations, and bulkheads for SN5 are already being prepared. Space nerds, rejoice!
Google's Video Chat Users Reach New Heights
We all know by now about how Zoom has taken off as everyone flocks to connect online. Video chat has become a lifeline for many in lockdown and in isolation, both for socializing and for learning.
Google's teleconferencing tool, Google Meet, has also received a spike in usage. Google Cloud CEO, Thomas Kurian, told CNET that daily usage during March was up 60% day over day, with around 2 billions minutes of video calls.
Saturdays were the most popular day, which comes as a surprise since the platform was originally designed for business meetings. People are using it for parties, pub quizzes, family get togethers, happy hours with colleagues, book clubs, and all manner of events that have moved online.
While this can't quite compete with Zoom's 10 million daily active users, many are shifting back to Google after Zoom suffered some security drama. While Google has suffered had some trust issues, Android users already have much of their software as standard. Schools are also relying on G Suite to get work done, so it may be a case of users sticking with what's familiar.