How to Craft a Product Data-Driven Resume — Alumni Stories
Our Alumni are pretty great!
After rocking their cohorts, they get new jobs, build new products, make the transition, or get that promotion they were after.
We got to talk with Jackson Wang, who obtained his Product Management Certification in 2019. He's currently working as a Technical Product Manager for Anyone Home, based in Orange County, USA. He has a passion for data, and gave us some insights on how to use numbers to write a winning job application…
So you're a technical product manager. How does your day-to-day differ from a non-technical PM?
As a technical product manager, I focus more on the technical aspects of the product compared to non-technical product managers. I own the Analytics product in our B2B software. My product serves various stakeholders in large organizations that depend on our analytical insights to make the right decisions in order to optimize their ROI.
Therefore, data consistency, system scalability, and performance are my priorities. I track important usage metrics, collaborate with account managers, support and sales team to figure out how we can help our clients better serve their customers. From there, I bridge the gap between business and engineering.
You might also be interested in: What Is Technical Product Management Anyway?
What inspired you to get certified as a Product Manager?
Being certified was not the ultimate reason for me to take the course. I was more motivated to network with like-minded people in the class, as well as learn from the instructor that has years of experience. Be certified as the result was definitely a great validation that boosted my confidence in building products.
Want more details about our certifications? Check them out here.
What would you suggest to a PM who isn't technical at all, but aspires to be a technical PM? Where should they begin?
Working closely with engineers requires a solid foundation in system design and basic understanding of coding. As a technical PM, it's important that you can earn the engineers' respect to be able to lead projects. I would highly recommend picking up a programming course at a local university or online – learn data structures, algorithms, system design concepts and trade-offs will set you up for success.
I see you were on the judging panel for entrepreneur competitions. What was that experience like?
I was working on my startup at the time, which was a platform that connects local translators with international travelers. During that time, I was invited to help out with entrepreneur competition at Robert Morris University in Pittsburgh.
It was certainly an interesting experience because I got to share what I have learned along the way in terms of building products. I could see what mistakes the students were making as I had made the same ones before. And sharing my stories with them opened up a lot of discussions that actually helped me rethink some of my product decisions at the time.
How did you find the transition from Engineer to Product Manager?
Ever since high school, I've always been very enthusiastic about technology. Before I studied Computer Science, I had already built small projects. So being an engineer was always my goal. However, as I started pursuing the startup journey, I soon realized that just knowing how to implement features doesn't make good products.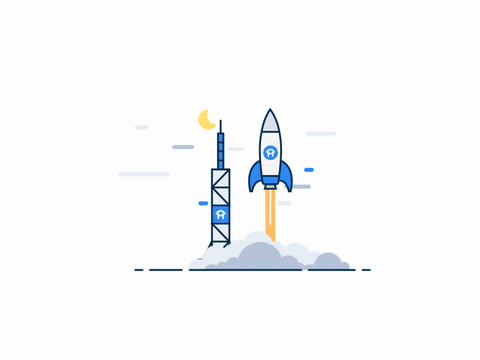 A successful product is one that solves users' problems in the best way possible. In order to do that, you need to understand your users as if they were your friends or family, and try to imagine what their day would be like without the problems you are solving. As soon as I understood that, the transition was natural. I began to spend more time speaking with real customers, testing alternative solutions or products, doing A/B tests to verify my ideas, etc.
We hear the stereotype that all things Product come from Silicon Valley/San Francisco all the time, but it clearly isn't true! What's the product scene/community like in Los Angeles?
Stereotypes are made to be broken! I do think Silicon Valley has a huge pool of talents. That's undeniable and everyone knows it. But "Being in Silicon Valley" is not a requirement to build successful products. I can name so many great companies outside of Silicon Valley. Snapchat for one is headquartered in LA. Microsoft is headquartered in Seattle. I believe understanding your customers and focusing on their needs is the core of building products, not location.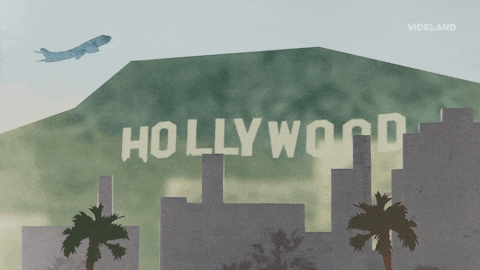 How did you find your cohort? Did you enjoy the experience of getting certified as a Product Manager?
I had discovered product school for a long time. I always thought it would be interesting to join a class of like-minded individuals with similar career goals. So I signed up. I was the only one that actually works as a product manager in my cohort, but I have to say, the discussions and ideas from the class were very interesting. I enjoyed every minute of it. Especially hearing "yes" about some of my ideas from the instructor with 7+ years of experience was a huge confidence boost in my own day to day work.
Job hunting can be tough! Got any advice for aspiring PMs?
If you look at my LinkedIn, you will see my cover photo says "Data wins Opinions". If you want to succeed in product management, you need to show that you can make data-driven decisions.
So start with your resume, show your data. What have you built that resulted in xxx% increase in user base or revenue? Put those metrics in your resume to show that you can actually drive a product to the next level.
I've seen many people's resume that "talks too much", but the question becomes, so what? I've done this and that is a much weaker statement than I increased the sign-up rate by 500%.
You might also be interested in: How to Write & Format Your Resume For a Product Manager Position
Is there any aspect of Product Management that you're looking to upskill in 2020?
I would like to build a stronger product leadership in 2020. As a technical product manager, I spend a lot of time working with engineers. But I'd want to spend more time collaborating with marketing, sales and the executive team to set better product directions that would make the company more successful in general.
Finally, what's something you're excited for in the future?

I'd rather define myself as an entrepreneur with a product background than a product manager with entrepreneurial spirit. So at the right time in the future, I'm almost 100% sure that I will begin the startup journey again. It's something I really look forward to. But at the moment, I don't think I have met my own standards yet to be able to do that. So we will see where life takes me.
Are you an alumni with a cool story to tell? Get in touch! Contact [email protected].