So…You Want to Be a Dating App Product Manager?
Why Work For a Dating App?
Dating apps have come a long way, especially in recent years. No longer hidden in the seedy corners of the internet, and no longer something that people keep to themselves as if it's something embarrassing, dating apps are a must-have for many millennials' tech stack.
Modern dating apps help solve modern problems: that it's hard to meet new people. With so many working remotely and not frequenting bars like we used to (thanks 2020!) people are turning to places like Tinder, Bumble, and Badoo to find love. And those are just three of the biggest products!
The scope of the dating industry keeps growing. In 2020, its value reached $3.08 billion, with over 270 million global users.
So if you're looking for your next Product Management role and you're passionate about helping people to make connections, maybe you should swipe right on a dating app job!
Curious about the Future of Product Management beyond 2021? Check out our full report!
Dating Apps Product Managers Love
There are a seemingly endless amount of dating apps out there, which is great news for aspiring dating app PMs. Variety of choice makes it easier to find your perfect match (pun intended), and ups your chances of catching those Product Manager jobs as they pop up.
In terms of who are the hottest companies for Product Managers to work for, a few names keep floating around the industry:
MagicLab (Badoo, Bumble, Chappy, Lumen)
MagicLab is a firm favorite in terms of innovation, but also mission. While Badoo is their oldest product with the largest lifetime customer base, Bumble, Chappy and Lumen are their newer and more innovative offerings.
Bumble: Aims to help tackle misogyny and create a safer space for women, by only allowing women to make the first move on a match.
Chappy: Referred to by employees as the anti-Grindr, Chappy aims to help gay men make meaningful connections as well as friendships.
Lumen: Serves the over 50s market, making it clear that it's OK to be single and looking for love later in life.
With offices in the UK and Spain, MagicLab's products are a great choice for PMs looking to get their start outside of the US. As a company, they're well known for looking after their employees and for having an excellent work environment.
Match (Tinder, Hinge)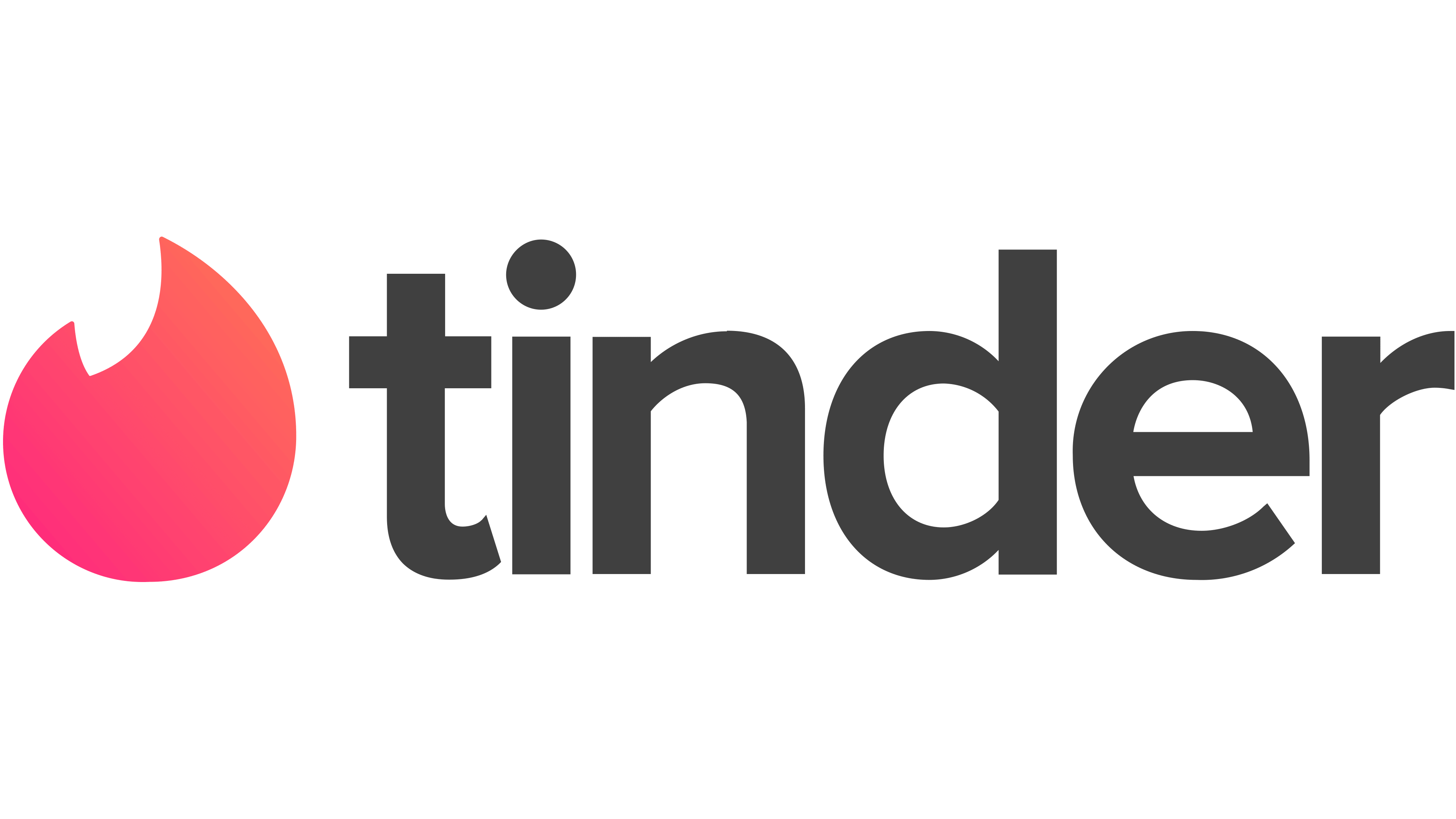 Tinder and Hinge are more big players in the industry, with Tinder being very well loved and respected by employees. Tinder is used in 190 countries, and is available in 40 languages, so it's a chance to sink your teeth into a truly global product.
You'll be challenged with keeping users safe, whilst also making sure they have fun and get what they want out of the platform.
CoffeeMeetsBagel
Winner of the 2019 Proddy Award for 'Best Dating App', CoffeeMeetsBagel is an innovative, female-led app that seeks to help users make meaningful connections. Rather than applying the 'swipe' technology favored by other platforms, it uses an algorithm to 'hand pick' quality matches. The goal is quality, not quantity.
This is a great choice for Product Managers who are relatively new to the industry, as most Product Manager jobs at CoffeeMeetsBagel require only one year of PM experience. (Alongside 4 years of professional experience in other capacities.)
What's Different About Working for a Dating App?
Customer safety is a priority, and an opportunity for innovation
Not dissimilar to other apps which encourage face to face interactions between strangers (such as Uber/Lyft etc) customer safety has to be a priority. The issues surrounding modern dating are still pretty taboo, and are things that don't enter into 'polite' conversations. As a Product Manager in the dating space, you'll be tackling these issues face-on.
Some users of your app will behave badly, which is a sad reality of modern dating. Instead of being something to despair over, it's a problem to solve. Something which Product Managers relish! You'll be working on ways to innovate, and keep people safe and happy while they look for connections.
You might also be interested in: Product Managers Answer: What's Your Dream Job?
Thinking differently about churn vs retention
For many products, the goal is to retain customers for as long as possible, and to lose a customer is bad. But there's a shade of gray involved with dating apps. Someone leaving your app because they just don't like it, and someone leaving your app because they met someone and fell in love, are two very different things.
Figuring out how to balance stakeholder expectations for churn and retention rates will be a challenge, one which is well explained by Miles Norris, VP of Product at MagicLab:
Real world impact
Many products have real world impact, that's nothing special. But how many people have strangers walk up to them and say 'my baby was born because of you?' Product Managers who work on dating apps state that having people meet their new life partner because of the work they've done is a serious bonus!
Miles Norris, VP of Product at MagicLab, told a story at #ProductCon London about how two people who met via Badoo brought the app into their wedding, by having 'I Badoo' inscribed on the inside of their rings.
If that puts a smile on your face, you'll love being a dating app Product Manager!
Do I Need To Use Dating Apps To Work For One?
It's a bit of a misconception that you need to be an avid user of every product you want to work for. It's usually expected when interviewing a potential new colleague, that the candidate likes and uses the product. For example, a Product Manager who prefers Apple Music might not be the best fit at Spotify.
Dating apps work slightly differently, because how you use them is based on your relationship status. So no, you won't be penalized for being happily married to someone you met through a friend. It's much more important that you are passionate about the product and can demonstrate your understanding of it's core customer base.
For example, in an interview for Bumble, you could make it clear that you're aligned with their mission to make online dating safer for women. Or that you're very interested in the Bumble BFF side of the app, where people look for friendship.
You have your own reasons for wanting to work for a dating app. So long as that's clear from the get go, you don't need to be young and single and ready to mingle. Your skills, motivations, and experiences will be much more valuable.
Preparing For The Interview
Aside from a few questions which will be specific to the company (eg, "why Tinder?" "why the dating industry?") the process should be the same as any regular Product Manager job interview.
Which means we've got plenty of resources to help you out!
Check out:
Learn from Top Dating App Product Managers
Did you know that we have some seriously awesome dating app PMs in our community? You can find some great lessons from them for free on our YouTube channel.