Conference closures, a Choose-Your-Own lawsuit, the future of fitness, and more top news | Product Perspectives #13
More Conferences Closed by COVID-19
Events organizers worldwide are battling against the pressure to cancel or postpone due to COVID-19 fears. The tech world is no exception.
The Gamers Development Conference, the biggest event of the year for game devs in North America, has been officially postponed. In an email to attendees, the organizers stated that refunds would be processed in 4-6 weeks, and that some online-versions of the events may take place in the future.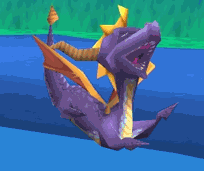 The decision to postpone the event came after some big names pulled out of the show, including Sony, Facebook, EA, Kojima, Microsoft, Epic Games, and Unity.
Speaking of Facebook, it announced last week that it would be cancelling its F8 developer conference in San Jose due to virus concerns. Last year the conference attracted over 5,000 attendees from all over the world.
With conferences playing such an important role in the tech world, some are calling for industries to start putting serious thought into how we can move the conference experience online.
At the same time, others are putting the pressure on other conferences to make public health a priority. Either by finding an online-only solution or cancelling the event altogether.
Need an online conference? Check out Virtual Product Summit!
Apple has yet to confirm whether WWDC will take place as planned in June. A Google spokesperson has confirmed that, at the moment, I/O is set to go ahead on schedule.
You may also be interested in: Hey! Listen!…Here's How to Be a Gaming PM
Choose-Your-Own Lawsuit
When it comes to creative online content, there's always a new dispute in the air.
This time it's Netflix vs Chooseco.
Chooseco currently have control over the term 'Choose Your Own Adventure', as it controls the trademark originally owned by Bantam Books. This is a problem for Netflix, which launched its 'Choose Your Own Adventure' Black Mirror special Bandersnatch in 2018.
The interactive film, which was both modelled as a CYOA story and used the concept as subject matter, is not Chooseco's only target. Chooseco has also filed against indie game devs. Last year a Gravity Falls spin-off book cleverly worked its way around the issue by describing itself as a 'Select Your Own Choose-Venture' book.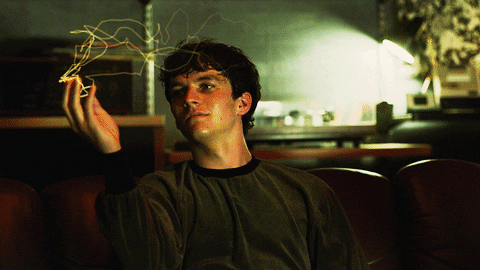 Netflix is fighting back, by asking the court to cancel Chooseco's trademark, making CYOA a generic term rather than a protected brand.
The reasoning behind the move is that Netflix didn't copy any of Chooseco's IP. The aesthetics and content of Bandersnatch don't reflect any of Chooseco's books. 'Choose Your Own Adventure' is merely a descriptor for a format which can't belong to only one company.
You might also be interested in: Delight Customers in Margin-Enhancing Ways by Netflix VP of Product
The Future of Shopping? Amazon's Go Grocery
Amazon has finally opened the doors of Amazon Go Grocery in Seattle. The employee-only beta garnered a lot of attention when it was unveiled last year, and now regular consumers can test Amazon's 'just walk out' tech for themselves.
You may also be interested in: How to Ship Successful Product Design like Amazon
One of the biggest pain points of shopping at brick-and-mortar locations is the payment process. Queuing for a long time or struggling with the sometimes-extremely-unhelpful self-service checkouts saps any joy out of the experience.
With Amazon Go Grocery, the concept is relatively simple. You pick out what you want from the shelves, and then walk out with it. Easy.
While this new concept could easily come with higher prices, Amazon has wisely kept its grocery prices fairly low to stay competitive. Coupled with not having to wait for a long time at the checkout, we could see a serious surge in those preferring the new system.
However, the new tech isn't without its problems. Some have expressed concerns that this further eliminates entry-level jobs from the workforce.
The Gym of the Future
Hailed by Product Hunt as the future of gyms for introverts, a new home solution for fitness lovers was launched yesterday.
Tempo is an all-in-one home fitness studio featuring elite trainers who can see when you make a mistake and help you fix it, live. With its built-in 3D sensors, Tempo tracks your form, counts your reps, and recommends weights.
The system comes with built-in 3D sensors which track your form and count your reps. Imagine your personal trainer being available to you at all times, with built in robot eyes and the ability to track your heart rate. Tempo is like that, but much less terrifying!
More than just a screen, Tempo comes with everything needed to transform a living room into a home gym. It comes with a barbell, dumbbells, change plates, and a workout mat.
Not just for the elite, with Tempo's upcoming financing options, you'll be able to grab Tempo training for $55/mo for 36 months, the equivalent of a mid-range gym membership if you're willing to commit.
Or if you have the dollar, you can reserve it outright for $1,995.
Early reviews and feedback seem very positive. It'll be interesting to see if this is the future of fitness.