How to Get a Product Manager Job at Uber
Do you want to work in the most dominant ride-hailing company in the world? Uber has been diversifying its core offering over the years by launching new products to the market and entering new fields, which makes it an interesting target for Product Managers.
Finding Product Management positions can be very competitive and challenging, especially at top-tech companies like Uber. This is important to keep in mind, but fortunately for you, we have all the information you need from insider expertise, advice, interview guidance, and more to secure yourself an Uber Product Manager role!
Job Overview
Let's begin with a brief overview of the company. Since Uber is a global company, these figures are not for every PM position or location so make sure to check the job specifications when you're applying:
The average base salary for a Product Manager (US): $150,431
Average additional pay (US): $17,921
Benefits: Reduced or flexible hours, healthcare plans, Mobile phone discounts, employee discounts (17%), and more. Check with your recruiter for the benefits available in your country.
Locations: Headquartered in San Fransisco, California. Uber has headquarters quite literally all over the world.
You also might be interested in How to Negotiate Your Next Product Manager Salary
Company Values
Uber's mission is stated as "We ignite opportunity by setting the world in motion." The company a crafted list of company values and cultural norms to unite their community:
We build globally, we live locally.
We are customer-obsessed.
We celebrate differences.
We do the right thing.
We act like owners.
We persevere.
We value ideas over hierarchy.
We make big bold bets.
What does this mean for you? If you find that a company's values clash with your own, that's a warning sign that the role won't be a good fit for you. But if you see something of yourself in a company's values, you're already set up for success.
Background required for a Uber PM
Due to the size and prestige of the company, recruiters will probably be looking out for more experienced candidates. If you're a recent graduate and are looking for entry-level positions in PM, Uber's APM programs are an amazing start! This program offers new grads the opportunity to build world-class products for people to use globally every day where you can learn from industry and product leaders, work cross-functionally to ship products end to end, and form lifelong bonds with the APM community.
Due to the situation of 2020, Uber's APM program is currently suspended. Check back in the future for updates.
To be a Product Manager at Uber, you'll need to have at least 3 years of minimum experience under your belt. Many PMs have transitioned into Product from other related roles like Computer Science, Engineering, Program Management, Business, Data, and more. The background you will need depends on the type of role you will take on as a PM. For example, in order to be a Product Manager responsible for 'Uber for Business,' they ask you to have a Computer Science degree or a quantitative domain, and for a PM responsible for Maps Routing they will ask you to have a Software Engineering background.
With that being said, there is no fixed background that you need to have, some roles will not require you to be as technical as others. However, big companies like Uber, are building high-level tech products used by millions on a global scale which means that they are looking for PMs that at least have an understanding of the company's hybrid technology and operations nature. This ensures that the processes put in place are running efficiently.
You'll need to check each job posting individually to see what background or technical knowledge is required, as it will differ depending on which role, team, or product you're applying to. No two jobs at Uber are the same as you've seen in the example, so be sure to adjust your resume as necessary for each different application.
What Does it Take to Be an Uber PM?
A great way to learn about Product Management at Uber is to listen to the Product experts themselves! We have a whole host of talks by Uber Product professionals on our YouTube channel, we've handpicked the ones which will be the most helpful to you!
How to Get a Product Management Job at Uber
How to Be an Impactful Product Manager
How to Succeed in a Product Manager Interview
Breaking into Product by Uber PM
The Interview Process
This is a critical stage, if you were able to secure an interview then you need to prepare as much as possible to showcase your value and skillset for the role. The upcoming section will give you a brief understanding of what to expect in the interview.
The interview process for Uber PMs can take as long as 2-3 months from your initial application to receiving an offer. It could be a bit faster, or a bit slower, depending on the particular location and position for which you're applying.
Here's a quick overview of the steps you'll face along the way:
1. Resume, cover letter, and referrals: For any PM position, you'll need a great resume and cover letter that is customized to PM positions, and Uber more specifically. As with most companies, it can also be helpful to get an employee or contact at Uber to refer you to the recruiting team.
2. A recruiter phone screen (30 min): Once you've been invited to interview with Uber, you'll first speak with a recruiter for a 30-min phone screen. During this initial conversation, you should expect the recruiter to cover typical resume and behavioral questions. If you pass this phone screen, then the recruiter will advance you to the next round of interviews.
3. A PM phone or video interview (45 min): In the next round, you'll have a 45-min phone or video conference call that focuses more specifically on PM questions. Your interviewer for this call will most probably be an Uber PM or a hiring manager for the Product team. You should really be prepared to answer common PM interview questions, you will see some examples that we've prepared for you down below!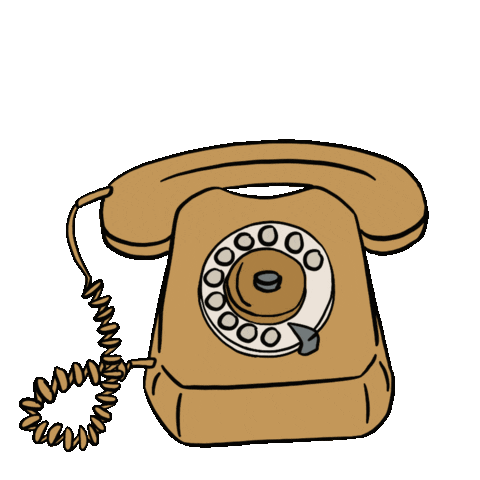 4. Onsite Interview:
A "jam session" (45 min): This part is not included in all big tech interview processes and you'll need to prepare for it. You will be typically be given the "prompt" for your jam session 24-48 hours in advance of your onsite visit. The "prompt" is essentially just the topic or problem that you're looking to solve. Having this advance notice will allow you to prepare some ideas, which is good because you will be expected to lead the discussion with the hiring manager or Uber PM. Here, they will examine your critical and problem-solving thinking skills.
3-4 "loop" interviews (45 min each): The loop interviews are a series of three to four interviews. During this phase, you'll meet interviewers from a variety of roles within Uber. You'll usually meet PMs, engineers, designers, marketers, and data scientists.
You also might be interested in Uber PM Talks: How to Crack the PM Interview
Typical Uber Interview Questions
The type of questions that will come up in your interview will be divided across Strategy, Design, Technical, Analysis, and Behavioral phases.
We've also found some examples of questions asked in real Product Management interviews at Uber, these questions intend to know about your how you think and they can really test your knowledge because you're given real life examples.
Here are some examples of interview questions that may come up:
What's your favorite Uber feature?
Tell me about a free service you like and how would you monetize it.
Users are no longer signing up for our email list — what would you do?
Tell me about a time you applied judgment to a decision when data was not available.
Describe the last time you had to make a challenging decision when prioritizing.
What metrics would you use to measure the success of Uber's "Split Fares" feature?
What analysis would you use to understand if we should increase the price of an UberEats delivery?
There's been a 15% drop in usage of UberEats — how do you fix it?
Looking for a different job? Check out our advice on getting a Product Manager job at…