The Impact of Storytelling by PayPal Senior PM
Editor's note: the following was written by a guest blogger. If you would like to contribute to the blog, please review the Product Blog contribution guidelines and contact [email protected]
Storytelling is one of the most valuable skills product managers should have, this is because it is compelling, inspiring, collaborative, persuasive, unforgettable, and genuine. Storytelling affords product managers to epitomize the transformation they pursue. PMs can establish trustworthiness and genuineness through telling the stories of the customer experience good or bad. When stakeholders and leadership are persuaded, the narratives reverberate, thereby generating innovation, partnership, and transformation.
Product managers ability to partner and influence without authority is what makes product magic transpire in organizations. We can impact through storytelling, after all we are responsible for motivating many and getting the right product to market. We are perspective providers, emphasis creators, impact identifiers, translators, customer champions, collaborators, and we represent voices of value. We are able to accomplish all these things as a corollary of storytelling. If we do an excellent job of communicating the story of our product, customers win and in turn our organization wins as well.
One of the many things I love about product management is our capacity to tell tales of our product and how we tie that storyline to the overall larger strategic objectives of our organizations. When we do this flawlessly, we transform, align, and inspire our customers, stakeholders, and leaders. Through storytelling an entire organization can rally around a product or feature and the pain point it solves for clients. From senior leadership, customer service, relationship managers, marketing, sales, and development every member will be able to share the plot of the product and the distinction it offers in the marketplace. This is the impact we product managers have in an organization if we choose to utilize our voice.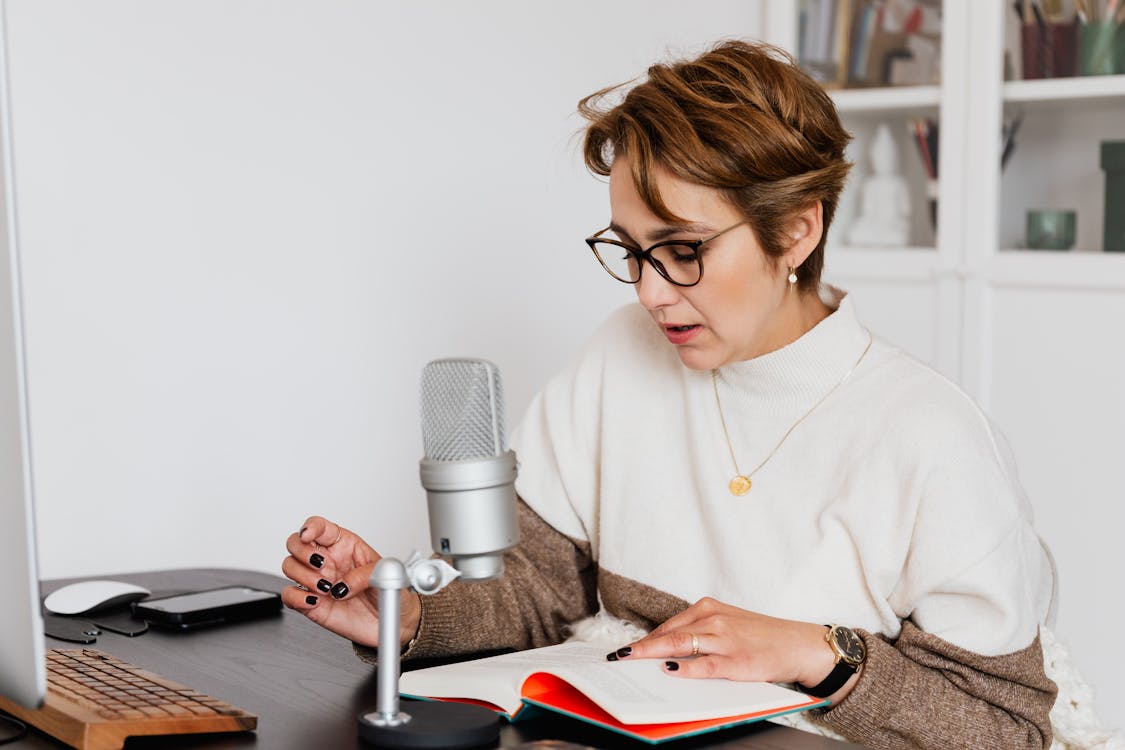 Our ability to transform can lead into new worlds as well as innovative thinking. When we actively engage with customers to gather requirements or validate hypothesis, we are communicating part of our product story and we are bringing the customer along in the product journey. We are changing the relationship we have with them. When we then walk them through a design that showcases a new product or feature, we are telling them the full product story, we have transformed them into a world where we have solved their problem. They envision the benefits right away and as an end result, they are transformed. They have now seen what is possible, they become invested and want to help, so they point out missed opportunities within the experience. They help us make the customer user experience even better.
Transformation can also exist with our stakeholders and leadership. When we routinely share with them our discovery findings, hypothesis, learning plan, market research, and customer feedback, we are bringing them along with us on that storytelling excursion. They become invested in the outcome. By the time we walk them through the experience and usability findings, they would have fully comprehended the customer problem we are solving, the customer value, business value, marketplace differentiation and how the story of our product ties to the overarching organization strategic vision. They become transformed. They become our supporters and are invested in our success.
Part of storytelling encompasses our ability to align. Alignment helps us to see each other's perspectives, lessens the disconnection between people. During our storytelling sessions with customers, we are conveying that we understand their struggles and we have a resolution, while it may not be perfect, we shortened the distance with our user experience walkthrough. Our customers are not only transformed and aligned, but they also understand that we care and are trying to resolve their difficulties, they are less likely to stop using our services and they will give us time to build the solution they need and since we have included them in the story of product all along, they become our advocates for new customers who are thinking about using our services and the idea of going to competitor is not as important to them because they are transformed and aligned.
When it comes to alignment with our stakeholders, we have converted our dependency partners with the story of our product, we have conveyed usability study discoveries, customer value, business value, and they recognize how our product or feature can contribute to the larger organization vision and strategy. While they may agree that product or feature will a be competitive advantage. I find that sometimes the concern is can they alter their roadmap to help build the pieces that will help bring our experience to fruition. I believe influencing without authority is crucial at this junction, my approach would be to align my dependency partner's KPI (Key Performance Indicator) with mine. When our KPIs are associated it is a win-win. Because we have done an excellent job of communicating the tale of our product, our partners will be able to relay the anecdote, to their leadership and provide context when needed without us needing to be in the room.
When it comes to alignment with leadership. From my experience it is much easier because they were part of the storytelling development all along. I find that even if we cannot build the north star of our product, they will support the first iteration and they will endorse strategy for future releases and provide needed resources.
When we inspire, it empowers us to see what is imaginable, we are afforded a certain sense of purpose. When we have purpose, we are going to make headway. An inspired customer will stay and become a reference for new businesses, and this is because we listened to their challenges and we responded by bringing them in on the solution we plan to build. We removed any barriers and aligned by soliciting their feedback. And after the solution is developed, we have clients ready to pilot for us and they will be excited and eager to do it for the reason that they were part of our product expedition.
When we product managers do awesome job of telling the story of our product, we tend to inspire the entire organization, we brought them along in the storytelling development. When the product is built, it is even more awe inspiring.
Storytelling is an important leadership skill. Storytelling is the cornerstone of product management activity, and an essential part of our role as product managers. Whatever message we want to communicate, the key to our customers, stakeholders, and leadership's heart is the story of our product
Meet the Author
Ronke Majekodunmi is a Senior Product Manager with a mission to ensure immense enterprise satisfaction accessing payment-related information. At PayPal, she leads a web-based payments portal, develops the strategy of roadmaps, brings solutions to life by executing in an agile environment, and measures product solutions' impact on key performance indicators.