The Key to Product Success by Uber Product Lead
This week Product School hosted Sunil Parekh, Product Lead at Uber, for an #AskMeAnything session. He touched upon his personal experience as a PM and topics such as challenges, transitioning to PM, dealing with stakeholders, and more!
Meet Sunil Parekh
Sunil is a seasoned Product Manager with over 10 years of experience at organizations ranging from 20 employees to 100,000. He is an expert at making data-driven decisions in complex environments. He is passionate about healthcare, education, urban mobility, and fintech innovation.
Currently, Sunil is a Product Lead on the Driver Experience team at Uber. Among several accomplishments in his 2.5 years at Uber, he built the world's largest loyalty rewards program for gig workers, Uber Pro, from scratch.
Product Management as a Career Field and Work Life at Uber
Can you brief me regarding your entry into product management? What fascinated you to be a PM?
I transitioned laterally into Product Management from a Business and Operations role while I was at ZocDoc. I was fascinated by the interdisciplinary nature of the role, it is one of the few roles that touches every area of the company.
You need to have some chops in Design, Engineering, Strategy, Marketing, Analytics, and Operations. I liked the idea of being in a 'jack-of-all-trades' role where I would get a good mix of qualitative and quantitative experiences.
What is a typical day in your job role?
There really isn't a typical day, which is why I enjoy my job so much. Some days are meeting heavy and some are not. On the days I don't have many meetings, I am heads down reading industry reports, analyzing data, talking to users, or putting together strategy decks. I manage a team of PMs, so I spend a lot of my time reviewing their work, coaching and mentoring, and helping them grow in their careers.
Can you tell us what's the biggest problem you solved in your work with Driver Experience with Uber?
I think the challenges today are different from the challenges we've had in the past given the global pandemic. Today, we are tasked with prioritizing safety throughout the driver and rider experience to ensure folks feel comfortable coming back to ridesharing after the shelter in place is lifted. This includes ensuring riders and drivers are wearing masks, installing partitions, getting free PPE and sanitization supplies from us, etc.
In the past, main challenges have been:
Helping drivers understand their earnings
Ensuring drivers have enough freedom and flexibility on the platform
Giving drivers a reason to stay with Uber long-term (e.g. progression opportunities)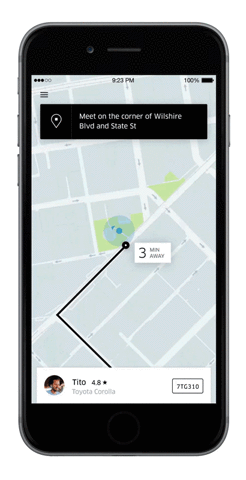 How do you think an upcoming Product Manager can prepare to land a Product Manager role at Uber?
Here is a great source to help you prep: The Product Manager Interview by Lewis Lin. I'd also advise you to familiarize yourself with Uber's product and business. Read the latest earnings reports and do a SWOT (Strengths, Weaknesses, Opportunities, Threats) analysis for the company.
You also may be interested in: Hired: How to Get a Product Management Job
What would be your advice for someone who wants to transition from a Data Science to PM?
I think Data Science is a great background for PM roles at Uber and other companies as well. Product management is getting more and more data-driven, and the more data can be used to make decisions, the better off Product teams are.
To round out your skill set, I would suggest working closely with Engineers and Designers and thinking about long-term strategy. What should your company build to stay competitive, increase revenues, all while delight your users?
You also may be interested in 5 Reasons Why Product Managers Have to Understand Data
Advice: Transitioning to PM, Stakeholders, MVPs, Misconceptions and More!
How you do market research for product development and enhancements?
Understanding your user and developing empathy for them is the hallmark of a good PM. I've been at small companies and large ones like Uber, and the approach often depends on the resources you have available. If you're at bigger companies, there is typically a UX Research team that PMs can partner with; they are experts at qualitative and quantitative research and can answer any questions you have that will shape your product strategy.
In smaller companies without these awesome folks, you have to be scrappier. I've done things like surveymonkey, leveraged platforms like Alpha, done site visits (for B2B), and even called up consumers myself and offered $100 gift cards!
How do you face the quick-changing trends in the market when you are in a state of product delivery but the feature and product has become obsolete by the time you launch? How do you tackle it when your competitors have launched similar products first?
The key here is to be as agile as possible with your development. Don't launch a perfected product into the market, launch an MVP. This enables you to move faster and stay ahead of trends. If the feature is obsolete by the time you launch, you can quickly pivot based on what you learn. Regarding competitors, it's not always bad to be second to market.
While you don't benefit from first-mover advantage, you can benefit from customer reactions to your competitors' products. You can identify the strengths and weaknesses of their approach and adapt accordingly.
As this is a new role relatively for the industry, how many years of experience do PMs typically have in this role?
There are more and more APM programs at companies like Uber, Facebook/Google that are hiring folks with no prior work experience. Those are competitive programs that attract top talent. On average, for IC PMs, I typically see folks with 5-10 years of experience. After 10-15 years of experience, PMs can become PM managers or move into other leadership roles.
Interested in APM Programs? Check out Everything You Need to Know about APM Programs
As PM role is heavy on uncertainty and pressure. What is your advice to overcome these as progress in our career? What helped you?
I try to keep a positive attitude no matter what and I focus only on what I can control. I exercise and meditate regularly and always keep in mind that at the end of the day, this is just a job!
As someone coming from Client Services and Account Management, do you have any advice for transitioning to PM?
The main edge you'll have coming from this role is a deep understanding of your customer: what they want, what problems they have, and how the company might solve them. I've seen folks transition to PM directly from these types of roles.
General business and analytics skills will certainly help you transition. I'd encourage you to get closer to your Engineering team as well. Earning respect from more technical folks is one of the most important keys to a PM's success!
What's a common misconception about the PM field that you wish new entrants or career transitioners should know before making the move?
The most common misconception is that you are the "CEO of the Product." While you have some decision making authority, your main job, especially in larger companies, is to align key senior stakeholders throughout the organization.
While you may feel like some duties are similar to a CEO, you'll also find yourself being the "janitor" for the team, filling in gaps wherever they exist.
What advice would you give me as a young PM on scaling my career in the next 10 years?
I'd say never stop learning. Keep challenging yourself. If you find yourself getting comfortable, feeling like you're on auto-pilot, look for a change!
As an early-stage founder, what documentation and frameworks should we focus on to make the transition and onboarding easier when we hire our first PM?
Having been a first PM at Series at a startup before, I'd say help your new hire understand your business outlook and customer. Give them the bigger picture. Give them your vision for the product, and some high-level guidance on what the roadmap could look like to achieve business outcomes and delight users. Then let them decide the best approach for day-to-day product management.
What helped you in stakeholder management? Any learnings for someone new to a PM role?
Listening skills are the most important. Really understand what your stakeholders are saying and be able to repeat it back to them. Also, never leave a meeting without clear notes and next steps ahead.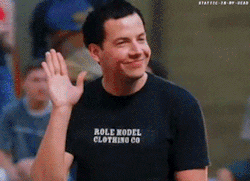 Do you have any final advice for aspiring Product Managers
The main piece of advice I'd give to aspiring PMs is to not chase specific titles and companies because you think that's what you should be doing. You are only going to be happy in your career if you genuinely like what you're doing and the people you work with. Optimize for relationships and job satisfaction, NOT prestige. If you enjoy your job, you'll be better at it, and the success will come to you.
Join our upcoming AMA sessions to learn more from top product managers around the world!