3 Best Resolutions for Product Managers…And Make Them Stick in 2020!
When we think of New Year's Resolutions, we usually think of diets, or gyms, or spending less time on our phones.
While it's amazingly beneficial for us to take care of ourselves with our New Year's Resolutions, we can also take care of our professional selves.
Here are our three top resolutions for Product Managers to make 2020 even better. And more importantly…how to stick to them!
1. Learn Outside of Your Comfort Zone
Many times, people dedicate themselves to learning and growing as much as possible, spending free time pouring over articles and plugged into podcasts.
However, it's very easy to keep learning the same things over and over again. It feels good to dive into things we're already familiar with. It makes us feel smart.
Does this sound familiar?
The best thing you can do for yourself is to think outside of the box. What's going to help you to do your job better, but is something you know absolutely nothing about?
If you're not very creative/artistic, try learning more about Design. Or if all things techy scare you, try to learn basic code.
You could also learn something which is completely out of your comfort zone. If your company does business in another country or benefits from a particular overseas market, try learning their language.
Making it Stick: Consistency Over Intensity
You've not gone back to school, unless you've signed yourself up for a specific course or certification, so the only thing keeping you accountable is…you!
The key is to make it into a habit, and if you start too strong the chances of that are pretty slim. Let's say you have an intense three-hour coding session on January 2nd, that'll become a two-hour session on the 3rd…then maybe twenty minutes next Thursday…eventually a month has gone past and you've made no progress.
Do things like subscribing to useful newsletters related to your new area of study, and commit to reading them every time they hit your inbox. Have useful apps, eBooks, and audiobooks downloaded to your phone and stick with them on your morning commute rather than playing CandyCrush.
The secret is little and often.
2. Build Better Relationships Between Your Teams
'Team Building Exercises' can be really cheesy, and send a shiver down every employee's spine! That's not to say we should be pulling everyone from their busy days for a corporate game of Jenga, or introduce *shudder* icebreaker games to your meetings!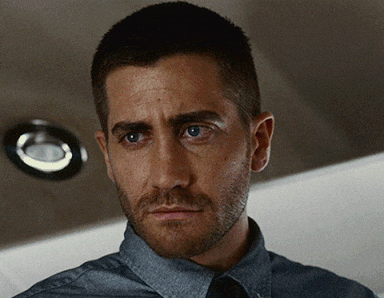 But there are ways that Product Managers can encourage stronger bonds between team members.
For starters, you can take some time to work with your designers, your data scientists, your marketers, and work with them on some of the tasks they've been assigned which you can help with.
Now, they almost definitely don't want to be shadowed all day! But when you see an opportunity for collaboration, one that won't be stepping on their toes, take it.
If you've found yourself often shying away from the social side of office life, make the time in 2020 to reconnect. This is especially important if you've recently joined a new company.
The social side of your relationships with teammates can seem trivial, but for Product Managers who have to influence without authority, it's one of the keys to success.
You can't empathize with your teams if you don't really know them. By building up personal bonds, they'll be more likely to be open with you if they have doubts about how things are being done. They'll also be more likely to give you a hand when you need their help and feel more free to give you some help in return. It's a win-win for everyone.
It also makes office life just that much more enjoyable when everyone gets along!
Making it Stick: Give Yourself Targets
This will change depending on how your company operates, but give yourself some kind of goal. If everyone goes out for after-work drinks every Friday, set the goal of going at least once a month.
Note down what social events you've attended or special projects you've had in your calendar to keep yourself accountable.
3. Network!
This is the best New Year's Resolution you can make for yourself, no matter what level you're at.
If you're an aspiring Product Manager, making connections is a great way to break into your career.
If you're looking to move to a new sector or upskill, there are events covering all aspects of PM.
Even if you're a top-level Product Manager, it'll give you the opportunity to give back. Your advice and experience could be instrumental in someone else's career. Better yet, you could even offer your time to give a talk. You'll not only raise your profile, but it's good karma to give back to the product community.
If there isn't a Product community in your area, but you think there's great potential for one, why not start your own?
Making it Stick: Accountability Buddies
If you have a coworker who's also been talking about attending more industry events, go together. It's easier to start going to events if you team up.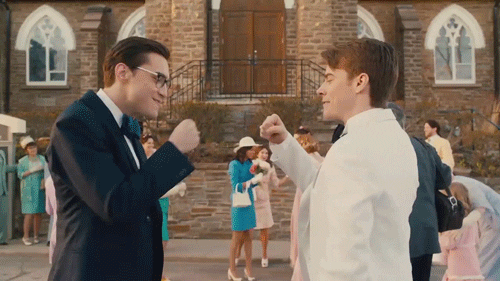 Maybe you have friends in other industries/professions who are in the same position. While you might not be interested in the same events, you can keep each other accountable.
What are your New Year's Resolutions? How are they going so far? Let us know on Twitter: @ProductSchool.