Product Strategy for Startups
A startup can be a center of innovation, but that innovation has to meet with the goals of the business. A sound product strategy is a key to startup success, as well as the ability to transform this strategy with shifting needs throughout the various phases of growth.
Laura Marino, the SVP of Product at Lever, has over 15 years of Product Management experience. She came to talk to Product School about the different stages of startup growth, and the implications for product strategy.
The Evolution of a Startup's Product Strategy
A Startup goes through 3 stages:
Early Stage
Teenage Stage
Adult Stage
1. Early Stage—when an organization is constantly searching for the right business model. Generally in this stage, the company will do everything and anything it takes to get the company off the ground.
2. Teenage Stage—Having already gone through the liquidity model, they already are established to an extent and have a more fixed business model. The main focus here is to execute on a proven business model.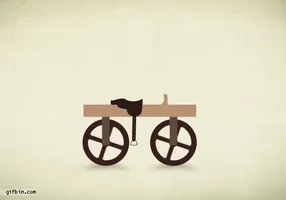 Sometimes there's an awkward 'teenage stage' business model. They have the market fit, but they have to scale up their customers and events to be cash positive. There is no clear cut indication to differentiate the early to the teenage stage.
3. Adult Stage—A stable and matured stage with defined business goals and responding product strategies.
You might also be interested in: Why Your Startup Needs a Product Manager
A Tricky Transition
Many companies fail in the transition from early to high-growth phase. From a product perspective, the early stage can be defined as:
Move fast & Iterate
Features, Features, Features
Secure early adopt customers
There is usually a specific culture feel that comes with this stage, which consists of:
'Do what it takes'
Tribal Knowledge
Informal Communication
Transitioning to Scale
The important points to be considered to sail successfully through the high-growth phase from the early stage phase are:
PEOPLE -> PROCESS
RELATIONSHIPS -> BRANDS
PROJECTS -> PRODUCTS (EARLY -> SCALABLE PRODUCT)
OWNERSHIP -> PARTNERSHIP
OPPORTUNISTIC -> STRATEGIC
Considering the importance of culture and its ability to maintain and grow an organization, Laura takes us through a few key concerns:
Why Customer Specific Functionality?
Sometimes, the customer, who is asking for a change in the product will be the major contributor to the revenue. It seems important to maintain an amicable relationship. However, though early adopters are critical, it can take over the roadmap of your business. So be informed of when to take action on customer demands, and when to let them be.
Why Technical Debt?
Sometimes, if your team involves high-value engineers who produce flawless technical products in the early stages, it becomes difficult to maintain the same during the transition phase. It becomes important to have things in technical debt. This can be handled well by revisiting the allocation.
You might also be interested in: How to Manage Startup Growing Pains
Taking the Medicine – Revisiting Engineering Allocation
Sometimes, the developers commit to the early releases by ignoring the scaling-up scenarios, adding the Maintenance and escalation share more than expected. This can often be fixed by revising the allocations.
Key Takeaways
The transition of the growth involves:
People to Process
Relationships to Brands
Projects to Products
Ownership to Partnership
Opportunistic to Strategic
Focus – What to stop
Expansion – How to grow strategically.
Be Prepared to Embrace the Change.