Top Product Management Practices by Sr Product Lead at Shopify
This week Product School hosted Miqdad Jaffer, Senior Product Lead at Shopify, for an #AskMeAnything session. He discussed a wide range of topics such as working at Shopify, domain relevance, advice for interviews, problem-solving approaches, and team management tips.
Meet Miqdad Jaffer
Miqdad Jaffer is a creative Product Manager looking to change the world, one product at a time. Currently, he's a Senior Product Lead at Shopify. Prior to his current role, Miqdad was a Director of Product Management at Flipp, a leading mobile consumer marketplace that is reinventing the weekly shopping experience. Miqdad will always throw himself into solving any problem with tenacity and determination.
Product Management Work at Shopify
How to transition at Shopify for someone with transferable tech and business skills. Is lack of eCommerce background a deterrent?
To answer your question in two parts: (1) how to make the switch and (2) is lack of eCommerce a deterrent.
1. How can I transition?
The transition is more about familiarity with the craft of product management. Your skills in tech and business all provide you with a rich set of transferrable skills that you can use to get on board quickly.
Transitioning then is more about deciding what level you're going to be able to come in at. If you're familiar with being a product manager, then you can apply at the level you think is appropriate. If not, then look for APM positions where you will get a chance to learn and grow quickly.
2. Is lack of eCommerce a deterrent to transition at Shopify?
The short answer is no. It's helpful, but it's not essential that you know everything. The diversity of your background will help bring different ideas to the table.
However, the thing you have to know is that if you come into a new domain, it's going to take some time to ramp up. So you have to be willing to spend the time understanding and catching up. However, many have done that before and I myself have changed domains multiple times with no real problem.
As a Product Lead, how do you think Shopify is adjusting to its high-level growth during COVID-19 through the use of Product Management
COVID-19 was a chance for Shopify to reaffirm its focus on our merchants. The goal when the pandemic struck was to make sure we did everything we could to ensure merchants had the best chance to make it through this difficult time.
We've also focused on our merchants and our systems have been ready for the growth. However, we wanted to make sure that the climate of change was well supported and we did everything we could to ship immediate value. That meant reprioritizing some things and introducing new measures (i.e. Curbside Pickup) to help right away.
Does Shopify hire general product managers or PMs with subject matter expertise in certain domains? How do you and Shopify balance both needs when hiring PMs?
Shopify definitely hires general product managers, as well as product managers with domain expertise. It's a tricky balance, but it's never black and white. For the hiring that I have done, I have rarely relied on domain or industry knowledge as the deciding factor. It's certainly helpful, but it's not the be-all-end-all. I am more looking for:
Diversity of experience: what were they doing previously, is this different than what already exists?
Consistency: has this person been able to consistently deliver throughout their career. If so, what skills did they develop to do so?
Literacy in the domain: I work in data, so there's a level of literacy that I'm looking for in understanding the concepts. However, there's no need to know everything about the domain.
Tips for Aspiring and Experienced PMs: What you Need to Know
Could you share some advice on the product prioritization methods and techniques you recommend?
Prioritization is always a difficult subject and one that we have to be most familiar with. I approach it from a 3 layered perspective:
First pass: to determine what is urgent and what is most pervasive. How many people are actually experiencing this problem?
Second pass: effort and impact. Now that I have an idea of how many people are affected, what kind of impact will this make and how much effort is it to actually finish it?
Third pass: Something more formal like RICE, which is reach, impact, confidence, and effort.
Each step builds on the previous one and allows me to add more detail as we get a further understanding of the problem.
You might also be interested in: 3 Prioritization Techniques All Product Managers Should Know
How to ace a product manager interview? Any tips or important things to focus on?
The product management interview is varied, for this answer, so I'll focus on the case study which is usually a regular occurrence in the interview process. Regardless, it's important for you to familiarize yourself with the company and to remember that the interview is two-sided. The company is interviewing you, but you're also interviewing the company.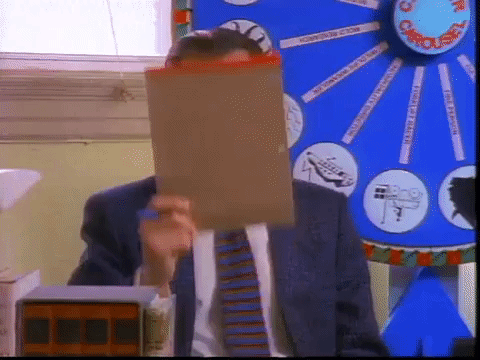 To prepare:
Read up on the company, look at some recent press releases to get an idea of what they are focusing on.
Look at any financial numbers of public interviews to understand the perspective of any of the leaders from a direction perspective.
If the company produces an app or product you can use, go use it, see how it works, and seek to understand it.
Prepare questions that you would want to ask.
For the case study:
Be goal orientated, understand what you're solving and what it means when you solve it.
Understand who you're solving the problem for.
Talk through your logic, ask for clarification, and summarize often.
Make sure that the interview isn't the first time you're conducting a case or interview for the first time. Practice with peers and give each other feedback.
You also may be interested in: How to Ace the PM Interview with fmr Amazon Sr PM
How do you stay on top of product and competitor research? Any preferred research media platforms that you recommend?
Remember that your users are using your product because of something you do differently than your competitor. If you keep looking at others you'll just end up copying things that your users may not have wanted in the first place.
With that said, it is important to understand trends in the marketplace, and what is going on specifically. I usually subscribe to industry newsletters, email lists, and keep up to date on medium.
What do you think about breaking down complex topics into smaller, more digestible chunks? Is there advice you have for aspiring PMs who want to improve their problem-solving skills?
Problem-solving is about being able to take as many viewpoints to the problem as possible, so that you can make sure you're approaching it well. The biggest pieces of advice I can give are:
Make sure you've actually understood the problem: there are a lot of cases in which you've been told the problem and go immediately into building a solution.
Consider the problem from other angles: how can you expand your view of the problem to make sure you're not missing any details.
Validate the problem: ensure that you have understood the details.
In order to break things down:
Determine the workflow that takes place and break down each step.
Figure out a time or place or team that has solved this problem before, or that doesn't have this problem, and look for ideas there in terms of what they focused on.
I would look into the topic of reframing as a means to get you started
Could you give us some tips on how to start your career towards the role of a Product Manager, especially for recent graduates?
I never actually started as a product manager. I was a developer for the first few years and really found myself attached to wanting to know if my work was making any difference. I did my best to understand the problem I was solving and I was later introduced to product management as a discipline.
It took a few years before I finally moved into the role. My advice and tips to you would be to make sure that you first do the thing you're supposed to be doing, whether it be a product or otherwise, really well. Once you've done that, show an interest in the areas you are passionate about and offer to help.
For me, that was answering customer inquiries and going on customer visits to provide technical support. For you that can be as simple as helping a PM brainstorm, working through a problem, or writing a project brief. Do what you do exceptionally and then offer to help where you can.
Interested in Product Management? Check out our Product Management Certificates
What advice would you give to an experienced PM transitioning from IC to team manager in order to be successful?
The fact that you're asking it means you're already approaching the problem appropriately. The thing you need to understand about this transition is that it's not like anything you have done before. Managing people is not anything like being an individual contributor. Come in with the desire to learn and then I would suggest the following.
Get to know your team personally. What is important to them, what they do in their spare time, what their goals are. Really get to know who they are as people.
Give feedback, often, and as soon as possible. If you notice something someone on your team is doing that you don't like – don't wait to give them feedback. Share it with them and give them a plan to improve.
As a PM going to become a team manager: You still need to provide vision and help your team understand the things that are most important to you. Share what's on your mind often. That means you have to write more, especially in the digital world.
Make sure you give your time to the team. They are the most important thing you can work on at any given moment. If someone is stuck, help them. If they are doing well, encourage them. If they are going off course, help them find their way.
What are some best practices or tips for being a PM with a remote team?
We have gone digital-by-default. It's not easy, and I'm still learning but I'll share what I have learned so far.
Spend time doing non-work activities. Get to know each other, be social, play games together. This is what makes it fun to go to work. Problems are best solved amongst a group that enjoys spending their time together.
Don't overload your calendar with meetings, take time out to think. Take breaks. Share asynchronously as well as synchronously.
Write more and get better at explaining yourself through your writing. It's important that you're scaling yourself and that doesn't always have to be through a group presentation or meeting.
Those are the big ones. I have found that understanding that everyone is going through this in a different way is key to making sure that you develop the best practices that will work best.
Do you have any final advice for aspiring Product Managers?
My last pieces of advice are:
It's not important that your solution be the one that gets implemented. It's your job to make sure that the best idea gets surfaced, and in order to do that everyone needs the same information and opportunity to contribute.
Information is not power, sharing it is. Don't be the only one that knows something. Write it down, tell someone, share often, the more people know the problem the better your solutions get.
Get feedback early and often. That means that you're going to ship something that isn't perfect, and that means that you'll have to make the tough decision of saying what is good enough. It will never be perfect, but it won't get any better by staring at it and working on it longer. Get real feedback to make a real impact.
Don't miss our next Ask Me Anything session where you'll learn what you need to become a better Product Manager! Check our upcoming AMAs here.