Work-Life Balance as a Product Manager at Amazon
This week Product School hosted Juan Zumárraga Eguidazu, a Senior Product Manager at Amazon, for an #AskMeAnything session. He offers valuable insight on topics such as product vision, work-life balance, technical discussions, success metrics, and more!
Meet Juan Zumárraga Eguidazu
Juan Zumárraga Eguidazu is a Senior Product Manager at Amazon. Juan is an enthusiastic, creative, data-driven, and dynamic professional. Prior to his current role, Juan started his career in consultancy at PwC and KPMG. Later, he joined AbeBooks, an Amazon company as a Seller Performance Manager, Booking.com as a Product Owner, and Cabify as a Senior Product Manager. Juan loves developing useful products that improve the customer experience and is especially motivated in the fields of Product Management, online marketing, and startups.
Product Life at Amazon: Everything You Need to Know
How is the work-life balance as a PM in general and as a PM at Amazon?
This is a good question. We may think work-life balance at large tech companies is complicated. However, I got to say that's not the case. Not at least in the companies I have worked at. What is key are results. Great companies trust their employees and give them the responsibility and freedom to manage themselves.
It is true though that large companies with teams located worldwide require that sometimes you have meetings late in the evening or early in the morning. However, this is why email is so important, documenting it all and being able to share your thoughts in writing helps and makes your life easier.
What advice would you give to someone trying to break into a Senior Product Manager role at Amazon with around 7 yrs of experience in Software Development?
I have actually mentored people doing that same move and it's clear you guys have a deep understanding of the technical side. In order to become a PM there are a bunch of skills that are needed and can be learned. Product School will definitively help with that.
Regarding interviews at tech companies, that's a different story. Sometimes we are lucky and someone gets to see our resume and are contacted for an interview but others may not receive even an answer. In my case, when moving from consultancy to the internet sector…it took me over 2 years and multiple interviews. So my advice is to hang in there and keep learning about the role/job you want to do!
You also might be interested in Your Best Stories on Breaking into Product
What's your day at Amazon as a Senior PM like? What is your favorite thing about being a Product Manager?
My day to day is actually quite different depending on the week. Of course, I got a set of things I need to take care of that I have planned, but at the same time, there are a bunch of things that come out of the blue.
When working on features/projects/products, depending on the phase we are in there is stuff I have to take care of such as:
Data analysis to identify issues and potential improvements
Prepare documents supporting the developments to be discussed with engineers and stakeholders
Work with UX, Marketing, and Dev teams to ultimate requirements or address doubts
Analyze results of previous launches and experiments
Stuff that may come out of the blue:
Fires of all kinds (bugs, issues, a mess up)
Mentor, help, contribute to different meetings to unblock other teams
Negotiate, team up, argue, convince, and do some politics with plenty of people to share what we are doing, why, what's the impact, and how can we help each other.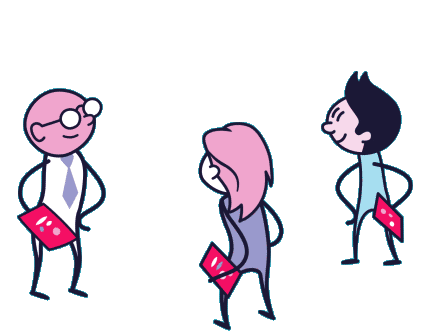 Product Vision, Success Metrics, Skills, Technical Discussions, and More!
What is your idea of a good product vision?
Having a strong product vision and strategy is key to the success of a company. This is usually built based on experience, iteration, tons of failing, and learning from those mistakes. Have a good set of hypotheses to be validated/rejected and keep moving, as you will learn by doing. Also, you should back up your decisions with data.
Once you have a vision for the future, it's important to work backward from the customer. Think where you want to get and define all steps needed to get there. That would help build a sound plan and iterations to get there.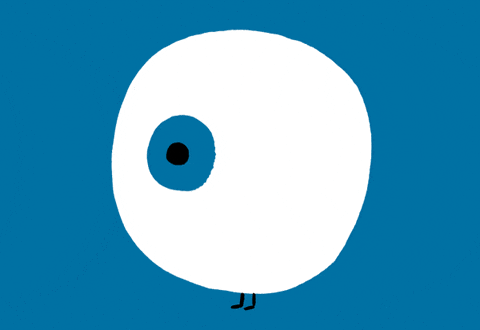 How involved are PMs expected to be with engineering discussions and architecture of the product?
This depends on the technical knowledge of the PM. This is sort of a "new" position but has already evolved to address different business needs. In my case, I am a PM-T (T for technical) so I take part in those discussions with the engineering team. I am not expected to code at all, but I am quite aware of how the infrastructure works and I am able to contribute. This is something that you may have knowledge of or learn about on the job (that depends on experience and personal involvement).
I believe that it is quite relevant being able to talk with dev team on each of the aspects related to the product since it helps you make decisions that will be relevant in the future!
What are your success metrics when you measure product usage for professional and business casual users?
Success metrics are a key part of developing new features/products. We have of course business metrics that refer to the team/department /business as a whole (i.e. gross sales) and that we always got to keep an eye on whatever product we launch. We want to make sure we are having a positive impact on those.
On the other hand, when launching a given feature, there will most likely be specific success metrics for this launch. For example, funnel metrics, CTRs, page hits…that is equally relevant and need to be part of our analysis after launch. Furthermore, we need to define what will success looks like based on these metrics as well.
Interested in metrics? Check out These Are the Metrics Great Product Managers Track
Given the wide range of PM skills, which do you look for on a resume to "pop" and get your attention?
This is a tough one and I think the best way to answer it is to share what I think makes up for a good PM. Here are a set of skills I consider are a must (although we will learn some of them over time):
Be a problem solver
Listen to other people thoughts and ideas
Communicate with your stakeholders and keep them in the loop
Be open to fail and mess up
Invent and simplify
Ownership
Being a good leader, so that we can help others succeed, learn and grow together
You also might be interested in What Is The Most Underrated Product Management Skill?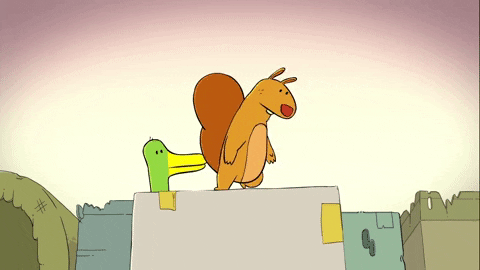 Do you have any final advice for aspiring Product Managers?
I truly enjoy working as a PM. It took me quite some time to land a job as a PM and I have been learning since.
I recall my first day at Booking.com feeling I was not ready for such a thing. However, over time that feeling fades away and I learned and became a better PM. Keep learning, stay curious, and make sure you put users and teammates first!
For more insights on Product Management, join us for our next #AskMeAnything session!