The Ultimate List of Product Manager Interview Questions
What do companies look for in a new Product Manager?
Aside from intellect, smarts, the power to adapt, think and act on their feet? They want a person who is motivated to do the job, can work with different teams and has the ability to prioritize features that they already know users are looking for. A Product Manager has to be resilient, strategic and insightful. Which means the hiring company will ask a multitude of questions to figure out if you are the one.
Here is the ultimate list of questions you can expect to be asked in a Product Management interview. Get ready to nail the interview!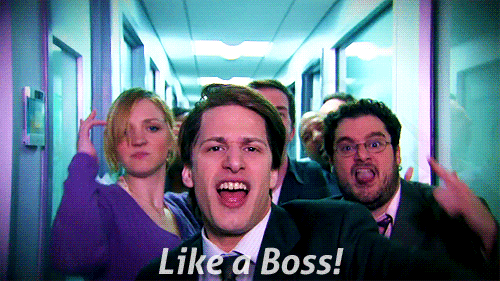 List of Product Manager Interview Questions: Product Questions
How would you prioritize resources when you have two important things to do but can't do them both?

Describe a scenario which required you to say no to an idea or project.

How do you decide what and what not to build?

What is a product you currently use every day, why and how would you improve it?
There is a data point that indicates that there are more Uber drop-offs at the airport than pick-ups from the airport. Why is this the case and what would you do within the product to change that?
How would you improve the functionality 10x of what it is now?
How would you increase adoption of Google's Fiber to the Home product?
What is the key to a good user interface?
While we make X product for the general public, we also have a B2B division. What is your experience with juggling both markets?
How do you know if a product is well designed?
How would you redesign our product?
What is one improvement you would implement for our product in the next 6 months?
What is a major challenge our company will face in the next 12-24 months?
How would you describe our product to someone?
Suggest a new feature for Amazon. What metrics would you use to measure its success?
What has made X product successful?
What do you dislike about our product?
How do you know when to cut corners to get a product out the door?
How do you think we came up with the price for X product?
Who are our competitors?
Tell me about a company that has great customer service, what they do and why do they do it well?
List of Product Manager Interview Questions: Technical
Our engineering teams are pretty used to employing x methodologies. What is your opinion of them? Have you used them in the past?
What is the importance of engineers and technical teams as stakeholders? How do you integrate them into the overall product vision?
Can you provide an example where a technical solution you or your team designed became a commercial product?
How do you ensure that market-oriented teams fully understand technical challenges?
When are Bayesian methods more appropriate than "Artificial Intelligence" techniques for predictive analytics?
List of Product Manager Interview Questions: Analytical
How many people are currently online in Europe?
How many windows are in New York City?
How many iPads are sold in the USA every year?
How much money is spent in the USA per year on GAS?
How would you go about finding out the number of red cars in China?
If you want to build the world's most popular mobile messaging product, and you need to estimate how much network bandwidth would be used in a year. How would you go about doing this?
____ metrics are down. How would you go about determining the root cause?
List of Product Manager Interview Questions: Product Management
What aspects of product management do you find the most exciting?

Tell me about a time when you had to build or motivate a team.
What do you think a day to day would be like for a product manager?
How do you think product managers interact with engineers?
How would you explain Product Management to a 5-year-old?
What aspects of product management do you find the least interesting?
Tell me about your role on your team, who else you work with, and how you work with them.
List of Product Manager Interview Questions: Behavioral
Tell me about a challenging issue or challenge you took on

Tell me about how you interact with customers/users?
Talk about how you overcame product failures/challenges or poor feedback.
Tell me about a time you had to influence someone.
Tell me about a mistake you made and how you handled it.
One executive says that Feature A is more important and another executive says Feature B is more important.
How do you choose which one to implement?
Tell me about a time you used data to make a decision.
List of Product Manager Interview Questions: Leadership and Communication
Is consensus always a good thing?
What's the best way to work with executives?
What is the best way to work with customers and users?
What kinds of people do you like to work with?
What kind of people do you have a hard time working with?
What would you do to get a team to stick to a schedule?
What's the difference between leadership and management?
List of Product Manager Interview Questions: General / Personal / Basic
Why should we hire you?

What do you do in your spare time?
Where do you see yourself in five years?
What is the most difficult decision you've ever had to make?
What do you need from your manager to be successful?
How do you say no to people?
What is one of the best ideas you've ever had?
What is one of the worst ideas you've ever had?
List of Product Manager Interview Questions at Top Tech Companies
Are you looking to learn how the interview process works at a specific tech company? Check these specific resources we made for you:
Additional Product Manager Interview Resources
Proven Examples of Product Manager Interview Questions to Ask: We curated and listed all the questions an interviewer could ask you! But what about the questions YOU should ask during a product manager interview? Here we have listed 20 questions to ask at the end of the Product Management interview.
The Interview Response Technique: If you are looking for a very useful preparation technique that can be deployed to emphasize your achievements in context, we recommend you to check the SAR method.
Technical Product Manager Interview Questions: Let's be real! You cannot be a Product Manager at Google or Apple if you lack understanding of some specific technical topics. Check out the essential technical product manager interview questions here.
Books for Product Manager Interview Prep
The Product Manager Interview: 167 Actual Questions and Answers: This is the second edition of Lewis C. Lin's book – previously titled The Product Manager Interview 164 Actual Questions and Answers – a great resource for both budding and seasoned product managers. Lin's book will not only provide you with good pointers for interview preparation but also help you in day to day life as a PM.

Hired — How to Get a Great Product Job: Tailored guide-to-go for PM positions in top tech companies. As this book will show you, some of the most successful product transitions originated from people in music production or finance, with full-time jobs or with no prior experience. The collection of stories of Product Management transition will show you how it's done.
Decode and Conquer — Answers to Product Management Interviews: The author gives an industry insider's perspective on how to conquer the most difficult PM interview questions. Covering frameworks for tackling product design and metrics questions, the biggest mistakes and answers to the top product manager interview questions.